A Global Outreach
Personal Testimonials
Local Christian Leaders
Sam Oyirwoth
Christianity Explored East Africa Uganda
Feedback from Christian Leaders in Uganda [sic]
I thanks God for the machine and fully made me improve on my reading skill.
LEARN Global has helped me improve on sermon and skiling it well and by helping me to put in the preaching mode.
For me, the best game changer is the sermon Preparation part. Being able to have the Bible and the sermon on the same gadget is something very efficient.
Praise God, gdmorng pastor Shadrach and all of you servants of the most high God, It's now two concrete weeks with the gadgets and am just in love with it all the resources, my prayer to God and for everyone of is that God gives the grace and enough time on it because having such a wonderful resource is a different thing but full utilization of it is also another thing. Otherwise we must so grateful to God and to pastor Shadrach "for thinking us to be faithful and there calling us into this ministry". May the Lord bless us all
We are getting on well. It will take some time to fully shift from analog to dotcom. Majority now are enjoying reading the E books. Gradually they will begin to explore the many other benefits.
So grateful for the gardfets indeed.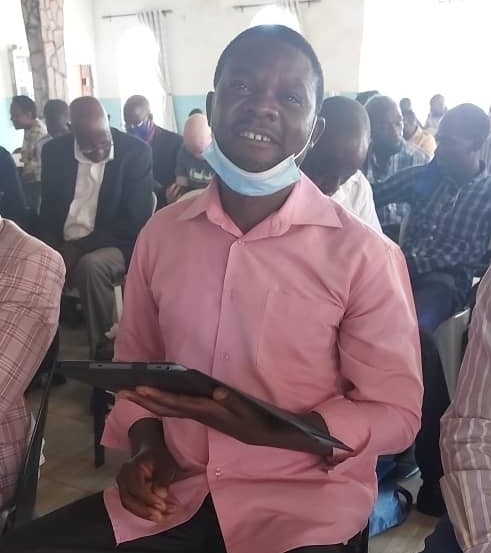 'As someone working with both Adults and Children, I now see a different ministry. The reason is the changes to my approach.
Before having these resources I used to carry a bunch of papers to the presentation. Now, my workload is much easier. You see, I have been theologically trained but without resources it was difficult. Now I think I will be a better Gospel communicator, especially to this 21st-century generation.
Me being equipped with resources means those I teach are also equipped. I cannot exactly tell who is the beneficiary, but both I and the Children and Adults I teach will never be the same after this. Let me sum up by saying a congregation with an equipped leader will receive a good and true Gospel teaching.
To all the Saints who supported this LEARN programme, I'm praying that God takes care of your needs. I know to support us doesn't mean you have to but it's a sacrifice because of the Love of God. May God bless you all.'
Pastor John Gresham
'I am a pastor with the United Baptist Church since 1994. I have seen congregations and individuals transformed through the faithful teaching and preaching of the Word of God. My main challenge has been and remains that of limited reference resources. LEARN will be an answered prayer not only to me but to many more pastors in Zimbabwe.'
Pastor Masanga Matimura
United Baptist Church of Zimbabwe
'LEARN is a project that is welcome among evangelicals and has come on the right time. It will equip leaders in the body of Christ to maintain sound bible teaching and doctrine.
LEARN will equip leaders in the body of Christ to remain committed to teaching and preaching biblically sound doctrine. The church is now operating in a very compromised environment where many believers are carried away by every wind of doctrine departing from the old and ancient pathways of the Lord. Looking forward to be equipped.'
Rev Maxwell Ngove
Provincial Coordinator Scripture Union & Church Leader
We are blessed to be on this program we are being blessed as we are reading we are getting richer by day
Major Obediah Nharara
I would like to thank you for assisting us with such powerful materials. You gave us fishing rod instead of fish. Tablet is loaded with encouraging material. We are so thankful. With or without electricity we can read. I am using most of the material to my church, it's very vital.
We do appreciate the good work you are doing. Resources are very helpful as for me l am really enjoying a lot.
Pastor Laiton Ncube
Thank you Pastor, the App developer, and the whole team behind the scenes are a great blessing, glad it's beneficial for the Kingdom of God.
Thank you we do appreciate the good work you are doing. Resources are very helpful for me. l am really enjoying a lot.
I am really really glad of this useful library
Good morning LEARN. Im Benjamin. Thank you for the new features. I'm excited.