The LEARN Global suite of software and hardware tools enables church leaders to access Christian resources from many devices without having to be online*. For organizations wishing to add content or manage their user information to produce reports, the LEARN Admin app is simple to use yet powerful.
Select an app from the LEARN Platform below for further information.
LEARN Study Android App

'A pastor's study in the palm of your hand'. Designed for low-powered Android tablets, this app does not require constant Internet access yet still offers full functionality.
Main Features

Works Offline
Interactive Bible
Search Resources
Narrator

Ebook Reader

File Viewer
Audio Player
Video Player
Sermons
Search
Bible Dictionary

Commentaries

Strong's References
Audio Bible

Reading Plans

Study Guides
Audio Playlists

Video Playlists
Devotions
Maps

Series

Tests
Bookmarks

Favourites
Notes
Progress
Certificates
Help & Support

Daily Bible Verse

Customize Settings
Multiple Languages
Latest App News/Notices
Parallel Bible View

Sync
Multi-Layer Security
Data Privacy Compliance
Video Conferencing
Push Notifications
Digital Signatures
Audio Playlists

Video Playlists
---
Demonstration
Visit our Demonstration page to view a demo version of all our apps.
Screenshots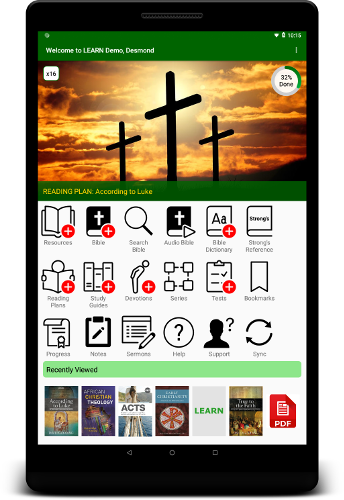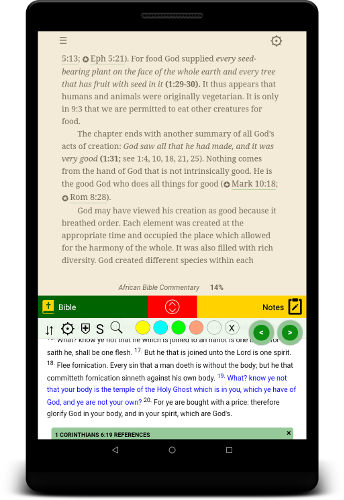 LEARN Study Packs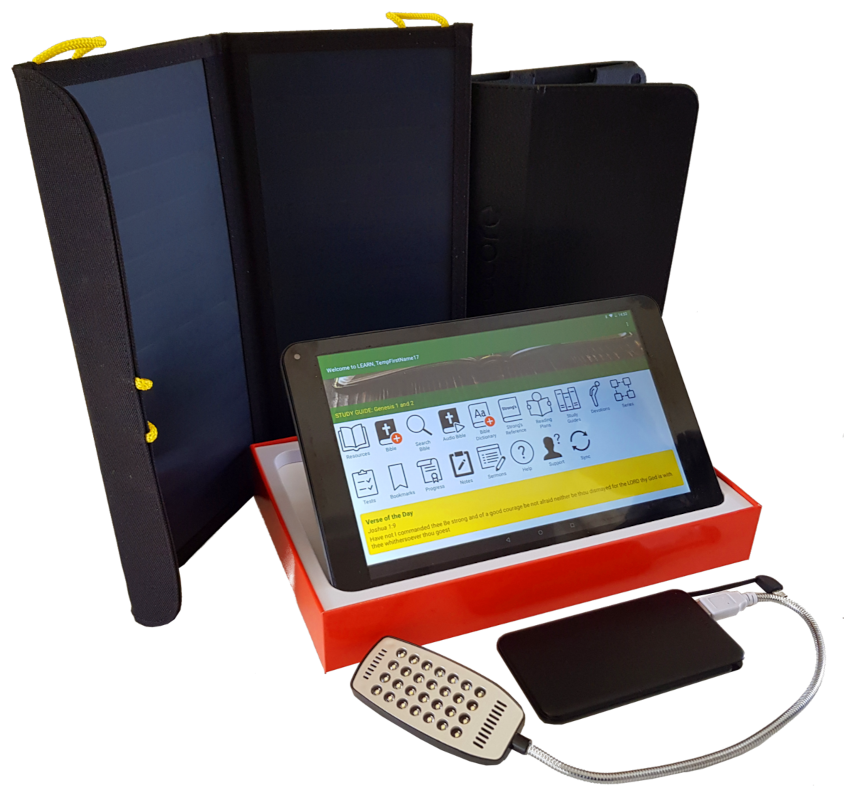 LEARN Global offers a range of Christian resources and services to Church leaders. One such bundle is the LEARN Study Pack which comprises:
Electronic Christian Resources (including multiple Bible versions, Ebooks, Bible Dictionaries, etc.)
Protective Cover with Keyboard
Solar Charger
LED Night Light
10-inch E-Library

This special pack has everything a church leader needs to preach more effectively including the LEARN Global Android app. Help us reach more pastors by donating today.
* Internet access is required for the Web, Admin, Process and Mentor Apps. For the Android App, periodic Internet usage is required to download new resources, upload user data, etc.