Welcome to LEARN Global
LEARN Global aims to assist in developing and resourcing church leaders so they can teach and explain the Bible accurately and confidently. We do this through an electronic platform that's designed to enable church leaders to study offline yet connect to the Internet to download new resources and save their work.

LEARN Global recognizes that study support is essential and that a learner's progress can be monitored and tested remotely. The software also protects resource copyright through digital encryption and restricts operation to authorized users. The platform works best on a larger computer tablet but can be accessed on any Internet-enabled device like a mobile phone which means it's accessible to almost anyone.
Global Ministry
LEARN Global's ministry began in July 2019 with the launch of the pilot in Harare, Zimbabwe. Eighteen church leaders were selected to trial the system. They received a pastor's electronic study pack which includes:
- Electronic Christian Resources and Memory Card
- Protective Cover
- Solar Charger
- LED Night Light
- Computer Tablet/Pastor's Study Library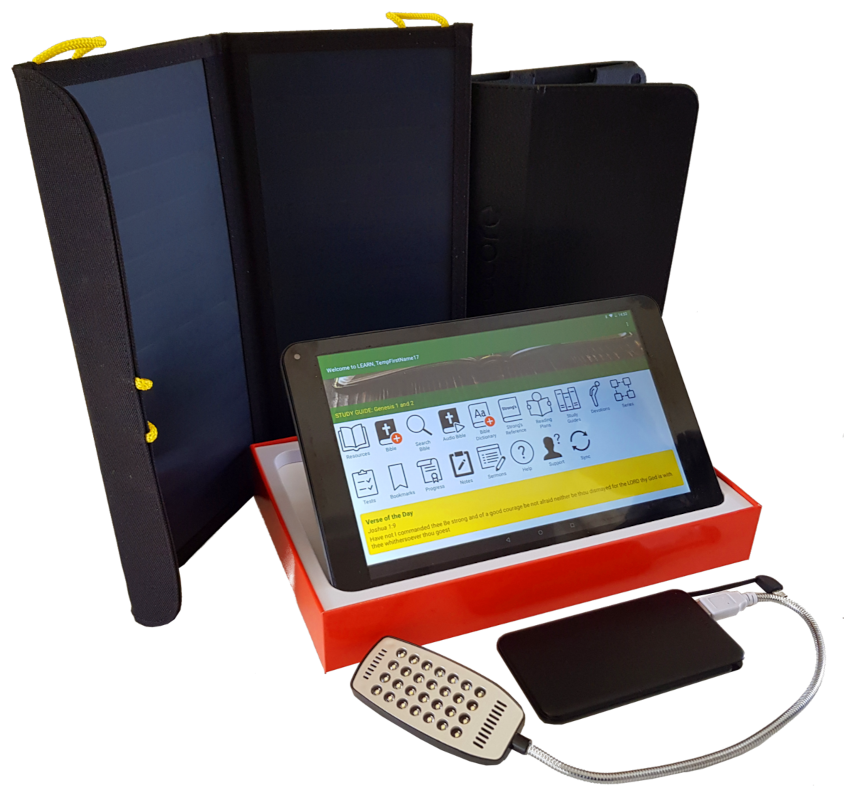 Today, over 550 church leaders are registered on LEARN Global's system with more scheduled as the pandemic eases. Countries in South America, Africa, and Eastern Europe are actively pursuing the LEARN platform in their regions. Churches and missionary organizations see the benefits of LEARN and how they can assist their pastors and members by offering a complete self-study solution. The system is also designed to work in a Bible college setting and theological students can access textbooks, reading plans, etc. through the simple interface.
Further Information
To learn more about the LEARN platform, tap on the LEARN APPS link in the navigation bar. To find out more about LEARN Global and our vision, view the ABOUT LEARN page and OUR MISSION.
Feel free to contact us to answer any queries or to discover how to become a LEARN Global Partner, publisher, or supporter. We look forward to speaking with you.